Lifepoint is dedicated to walking alongside people in their ever-growing relationship with Jesus Christ.
Spiritual and personal growth, deepening in our love for God and for others, and bearing fruit for God's glory is the heart of our purpose. From clothing giveaways to support groups, we are serious about serving our community and showing the love that God first showed us. Lifepoint is a safe place for people of all walks of life to find fellowship, biblical truth, and the love of Christ.
Lifepoint Christian Church
Our main campus meets on Sundays at 10am.
501 Scott Lake Road, Waterford, MI 48328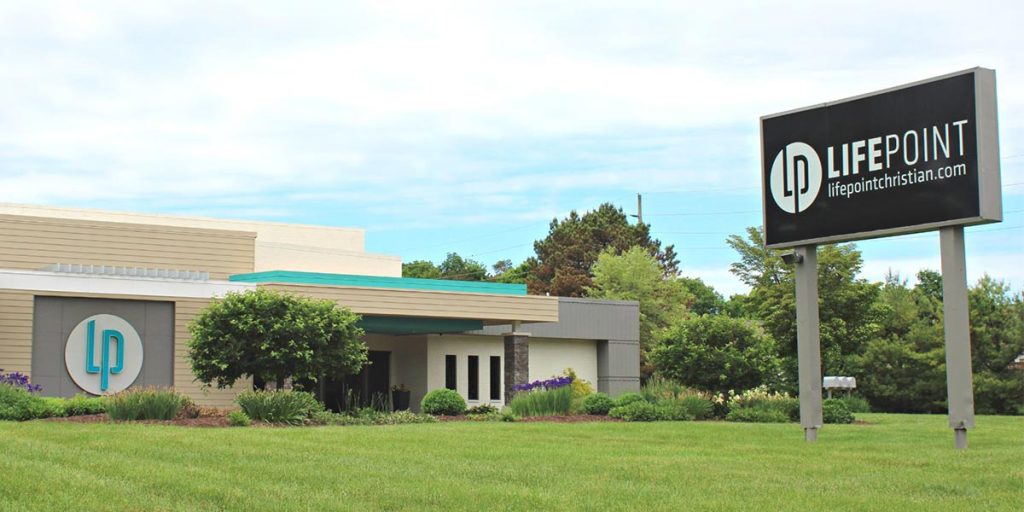 Our chapel campus meets on Saturdays at 10am.
5860 Andersonville Rd, Waterford, MI 48329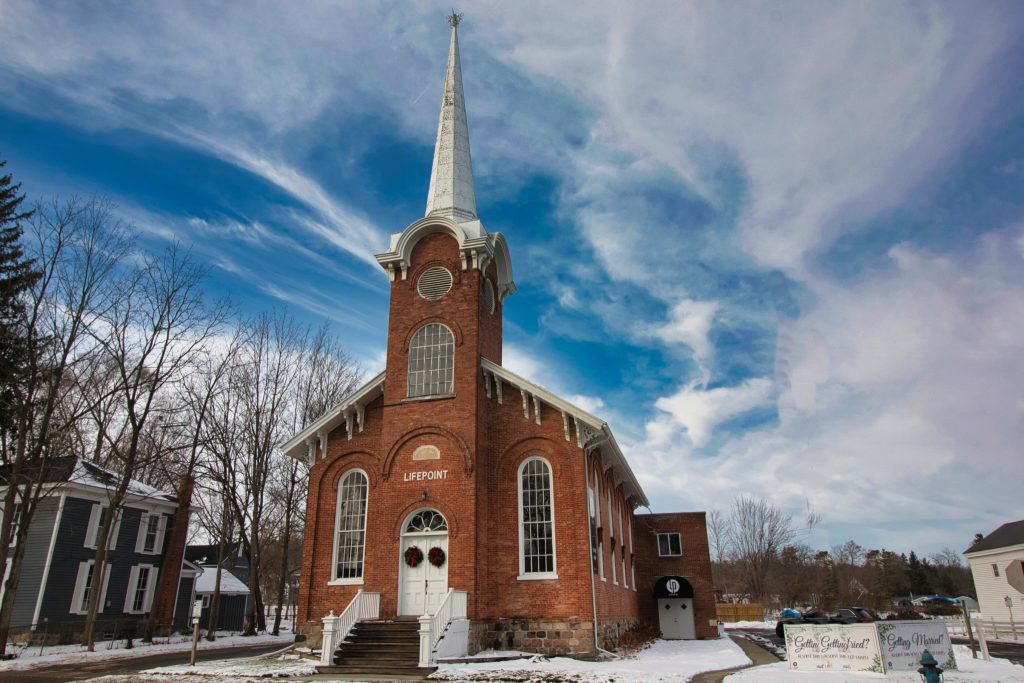 Pastor Rick & Dana Bosnack
Lead Pastor
Pastor Rick Bosnack was born and raised in Oakland County, Michigan. At 18 years old, Jesus saved him, called him, and filled him with the Holy Spirit. He has served as a youth director, a traveling evangelist, and a pastor. Dana was born and raised in northern Kentucky. She gave her heart fully to Christ at 19 years old. Dana and Rick were married in 1994 and have four grown daughters and one perfect granddaughter. They have served as lead pastors of Lifepoint since June 2000.
Associate Pastor
Phil and Amy both grew up in Hartland, Michigan, and married in 2002. Their life truly began when they met Jesus and were radically changed. Pastor Phil is an ordained minister with the Assemblies of God. Phil and Amy were Adult & Teen Challenge directors for 7 years before coming to Lifepoint. They have 5 wonderful children and enjoy serving the community together! Phil and Amy love people and desire to reach those from all walks of life and help them build a firm foundation in their relationship with Jesus Christ.
Children's Pastor
Pastor Morgan McDole grew up in an amazing Christian family that taught her from a young age the love of a heavenly father. It was because God placed people in her life, like her parents, church leaders, and godly friends, that set a fire in her heart for God's Kingdom. Her senior year of high school is when she felt called to full-time ministry. She knew she wanted to make an impact in the lives of others just as her faith-filled leaders had done for her. She received a degree from Southwestern Assemblies of God University in Youth and Student Ministries in 2018 and came to Lifepoint Christian church in 2021. Pastor Morgan desires to use her God given gifts of creativity and kindheartedness to make a difference in the next generation.  
Worship Leader
Shelby Brown was born and raised in Oakland County, Michigan. She grew up in a Christian household and always believed in the truth of the gospel, but she didn't choose to commit to her relationship with Jesus until she was filled with the Holy Spirit at 19 years old. This was the beginning of her love to worship through music and her passion for the mission field. She has since served and led worship in various churches/events and has traveled across the country and globally for missions. The Lord led her and her husband, Chad, to serve the Lifepoint Christian Church community in 2019, and they are happy to have made it their home ever since! 
There is a place for you at Lifepoint!
We can accommodate 400 people. We are large enough to get things done and small enough to know your name.
Sunday service starts at 10:00am. Arrive a little early if possible to have time to pick up some free locally-roasted coffee or tea, drop off your children in the nursery or Kidzone, find your seat, and say hello to a new friend! Dress is casual, worship is lively and authentic, and our services run 75-90 minutes.
Feel free to fill out a Connect Card at our VIP station and receive a free gift!
All of our services are live streamed and can be found on Facebook and YouTube.
There are two scriptures that motivate us to grow people.
The first is called the Great Commission and is found in Matthew 28:19-20 where Jesus says, "Therefore go and make disciples of all nations, baptizing them in the name of the Father and of the Son and of the Holy Spirit, and teaching them to obey everything I have commanded you."
The second is found in 1 Corinthians 3:11-15 which reads, "For no one can lay any foundation other than the one already laid, which is Jesus Christ. If anyone builds on this foundation using gold, silver, costly stones, wood, hay or straw, their work will be shown for what it is, because the Day will bring it to light. It will be revealed with fire, and the fire will test the quality of each person's work. If what has been built survives, the builder will receive a reward. If it is burned up, the builder will suffer loss but yet will be saved—even though only as one escaping through the flames."
Jesus Christ makes it clear that our purpose is to make disciples and the Apostle Paul makes it clear that the fire of our Lord will test the quality of our work.  The Lifepoint Way is our attempt at doing quality work both being disciples and making disciples.
Disciple — a disciplined follower of Jesus Christ